Legal regulation of state support of agribusiness
Keywords:
agribusiness, legal regulation, state support, protection of home industries, agricultural industry, grants-in-aid, governmental grant.
Abstract
The article is devoted to the study of public relations in the agricultural sector as a direct object of state and legal regulation. This is characterized by several features, among which the most significant is the wide range of activities covered by this type of regulation and in itself, the specific legal regulation of the agro-industrial complex as a branch of the economy.
The methodological basis of the article is modern methods of scientific knowledge, which are today used by legal science in conducting research. The authors of the article combined general scientific and special methods for the best achievement of the goal set in the article. All methods were used in combination and complementarity, which provided objectivity of conclusions.
According to the authors, the peculiarity of a modern state and legal regulation of the agricultural sector is that a significant role in the choice of legal instruments should play incentives to ensure sustainable development of agriculture and related industries. Also to increase the profitability of agricultural producers and other agribusiness entities. To provide a sufficient scientific base to increase efficiency and social usefulness of state and legal regulation in the agricultural sector is possible only with a detailed study of each of the components of regulation, among which the most important is the basics of legal regulation.
And, as is known, the food security of the country and the functioning of the domestic food market, and providing the rural population with jobs and social stability in society, depending on the development of the agro-industrial complex.
Downloads
Download data is not yet available.
References
Kovalchuk, I. (2019a). European experience of normative-legal provision of the concept of policy of sustainable development of rural territories: ecological aspect. Environmental Policy and EU Law and Their Implementation in the Legal System of Ukraine, pp. 188 - 189.

Kovalchuk, I. (2019b). Regulatory and legal support of the concept of sustainable rural development policy. Agrarian policy of the European Union: challenges and prospects: monograph Kyiv: Center for Educational Literature.

Kovalchuk, І. (2020). Commercial and Legal Regulation of Advisory Services in the Ukrainian Agrarian Business Prospect Reform. European Journal of Sustainable Development, 9(3), pp. 538-548. DOI https://doi.org/10.14207/ejsd.2020.v9n3p538

Kovalchuk, І. (2021). Legal Regulation of Agricultural Taxation. European Journal of Sustainable Development, 10(1), pp. 479-494. Doi: https://doi.org.10.14207.ejsd.2021.v10n1p479

Kulinich, P. (2006). Organizational and legal principles of development of agricultural and land markets in Ukraine. К.: Law opinion, p. 215-219.

Kurilo, V. (2011). Legal bases of foreign economic activity of agribusiness entities. K.: Master – XXI century, 2011. 368 p.

Law No. 254k/96-VR. The Constitution of Ukraine of June 28 of 1996. Available online. https://zakon.rada.gov.ua/laws/show/254%D0%BA/96-%D0%B2%D1%80#Text. Consultation date: 09/01/2022.

Law No. 1039-XIV. On Production-Sharing Agreements of September 14 of 1999. Available online. https://zakon.rada.gov.ua/laws/show/1039-14?lang=en#Text. Consultation date: 09/01/2022.

Law No. 1116-IX. On state support of investment projects with significant investments in Ukraine of December 17 of 2020. Available online. https://zakon.rada.gov.ua/laws/show/1116-20#Text. Consultation date: 09/01/2022.

Law No. 1555-VII. On Government Aid for Business Entities of July 1 of 2014. Available online. https://zakon.rada.gov.ua/laws/show/1555-18?lang=en#Text. Consultation date: 09/01/2022.

Law No. 155-IX. On concession of October 3 of 2019. Available online. https://zakon.rada.gov.ua/laws/show/155-20?lang=en#Text. Consultation date: 09/01/2022.

Law No. 2404-VI. On State-Private Partnership of July 1 of 2010. Available online. https://zakon.rada.gov.ua/laws/show/2404-17?lang=en#Text. Consultation date: 09/01/2022.

Law No. 2518-VIII. On State Regulation of Import of Agricultural Products of July 17 of 1997. Available online. https://zakon.rada.gov.ua/laws/show/468/97-%D0%B2%D1%80?lang=en#Text. Consultation date: 09/01/2022.

Melnyk, A. (2014). Asymmetry of structural development of the regions of Ukraine and its socio-political consequences. Socio-economic problems of the modern period of Ukraine, Vip. 3, pp. 54-66 [In Ukranian]

Poznyakov, S. (2017). Legal regulation of infrastructural support of economic development of agrarian sector of economy of Ukraine: ways of improvement. International Scientific Journal "Internauka" Series: Legal Sciences, № 2. pp. 55 – 59. [In Ukranian]

Regulation (EU) no 1379/2013. On the common organization of the markets in fishery and aquaculture products, amending Council Regulations (EC) No 1184/2006 and (EC) No 1224/2009 and repealing Council Regulation (EC) No 104/2000, of the European parliament and of the council of 11 December 2013. Available online. https://eur-lex.europa.eu/legal-content/EN/TXT/HTML/?uri=CELEX:32013R1379&rid=6. Consultation date: 09/01/2022.

Safonov, I. (2005). Legal problems of the state support of agricultural producers. Law of Ukraine, № 6, рр. 56-58.

Shulsky, M. (2014). The efficiency of agricultural production in various organizational and legal forms of management. Scientific Bulletin of Lviv National University of Veterinary Medicine and Biotechnology. Gzycki, 16(3(5)), pp. 228 - 234.

Shumilo, I. (2005). Problems of harmonization of the legislation of Ukraine on state support of agriculture with WTO rules. Status and prospects of agrarian law development. International. K .: Master of the XXI century, pp. 291 - 293. [In Ukranian]

Verzun, A. (2017). Evolution and prospects of development of the mechanism of preferential crediting of agrarian enterprises. Bulletin of LNAU: Economics of Agriculture, 24(1), рp. 68-75. [In Ukranian]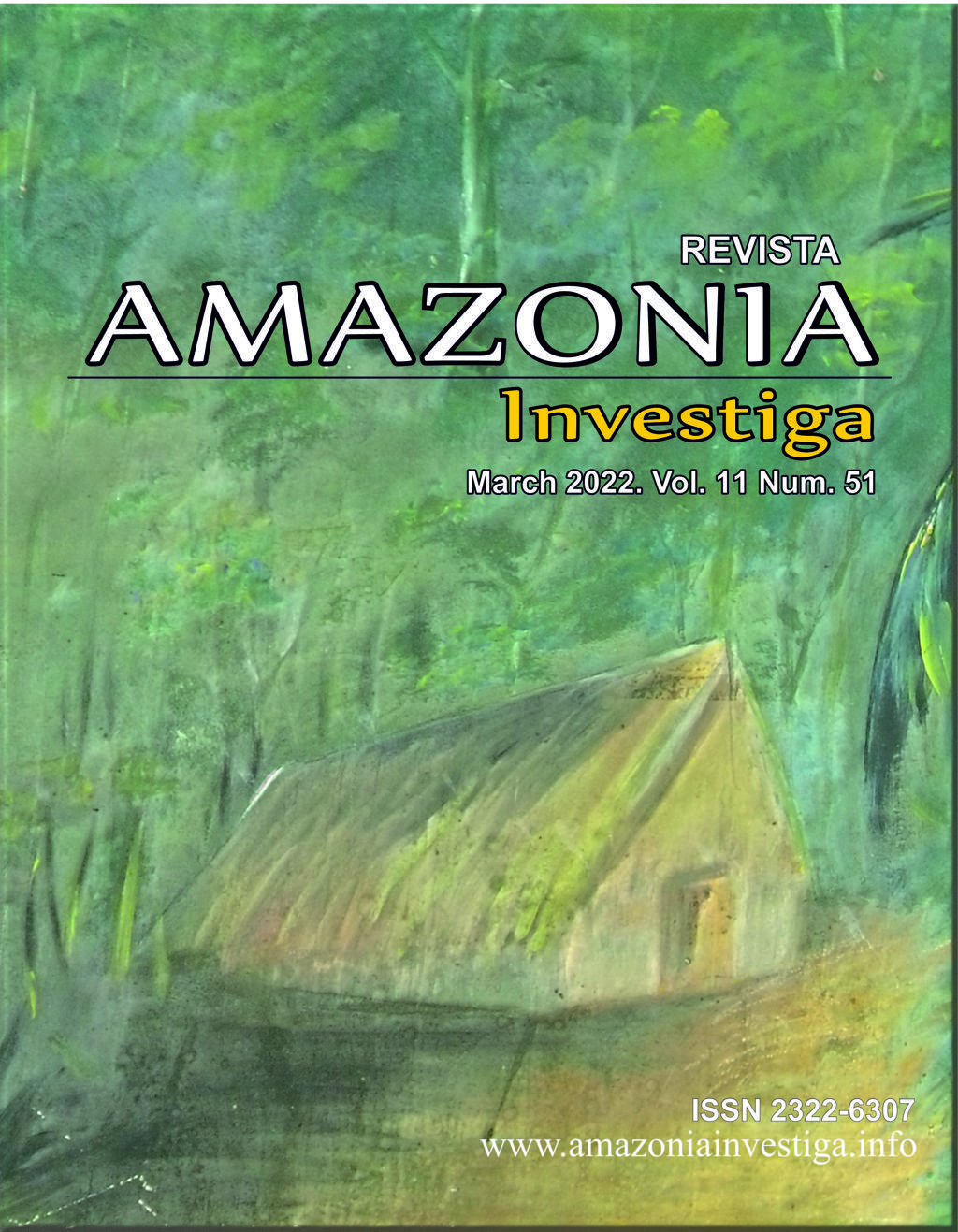 How to Cite
Kovalchuk, I., Melnyk, O., Pakhomova, A., Sokyrynska, O., & Melnyk, L. (2022). Legal regulation of state support of agribusiness. Amazonia Investiga, 11(51), 80-89. https://doi.org/10.34069/AI/2022.51.03.8