Media coverage of the Olympic Games
Keywords:
Olympic Games, mass media, social networks, information.
Abstract
The Olympic Games have always occupied a special place in the information environment. Coverage of the preparation of these important competitions in modern media discourse deserves more detailed consideration. This is due to the development of new media, in particular, social networks and a kind of competition with traditional media. Accordingly, the aim of the work is to analyze the peculiarities of the coverage of the Olympic Games in the media. As a result of the study, it was concluded that since the London Olympics in 2012, traditional media have experienced strong competition from social networks (eg, Facebook, Twitter). As a result, new media promote active communication, which allows individual consumers to create content in a very specific way. At the same time, there are alarming trends in the use of the media in information or political confrontation, which is a threat to freedom of expression. In order to analyze the coverage of the Olympic Games in the media, general theoretical research methods are used, including analysis and synthesis. The conclusions conclude that modern media contribute to the promotion of the Olympic movement in the world, and the use of the latest media opportunities significantly democratize and diversify this process.
Downloads
Download data is not yet available.
References
Byun, J., & Leopkey, B. (2020). Exploring issues within Post-Olympic games legacy governance: The case of the 2018 PyeongChang winter Olympic Games. Sustainability, 12(9), 3585. https://doi.org/10.3390/su12093585

Chen, H. (2022). A study on hot topics in social media of Tokyo 2020 Olympic Games. Technium Social Sciences Journal, 27, 680-686. https://doi.org/10.47577/tssj.v27i1.5451

Eagleman, A. N., Rodenberg, R. M., & Lee, S. (2014). From 'hollow-eyed pixies' to 'team of adults': Media portrayals of Olympic women's gymnastics before and after an increased minimum age policy. Qualitative Research in Sport, Exercise and Health, 6(3), 401-421. https://doi.org/10.1080/2159676x.2013.877961

Fomenko, T., Bilotserkovets, M., Klochkova, T., Statsenko, O., Sbruieva, A., Kozlova, O., & Kozlov, D. (2020). Overcoming Barriers in Intercultural Communication: A Case Study on Agricultural Idioms in English, Ukrainian and Chinese. Academic Journal of Interdisciplinary Studies, 9(6), 157-166. Doi: 10.36941/ajis-2020-0120

Geurin, A. N. (2019). Media coverage of women athletes during the Olympic Games. Routledge Handbook of the Business of Women's Sport. Routledge, 529-539. https://doi.org/10.4324/9780203702635-42

Gerhart, N. (2017). Technology addiction: How social network sites impact our lives. Informing Science: The International Journal of an Emerging Transdiscipline, 20, 179-194. https://doi.org/10.28945/3851

Gerrard, Y. (2022). Social media moderation. The Social Media Debate, 14, 77-95. doi: 10.4324/9781003171270-6

Geurin, A. N., & Naraine, M. L. (2020). 20 years of Olympic media research: Trends and future directions. Frontiers in Sports and Active Living, 2. https://doi.org/10.3389/fspor.2020.572495

Horne, J., & Whannel, G. (2020). Tokyo and the Olympics. Understanding the Olympics. Routledge, 3-29. https://doi.org/10.4324/9780429345272-2

Litchfield, C., & Kavanagh, E. (2018). Twitter, team GB, and the Australian Olympic team: Representations of gender in social media spaces. Sport in Society, 22(7), 1148-1164. https://doi.org/10.1080/17430437.2018.1504775

Martínez-Abajo, J., Vizcarra, M., & Lasarte, G. (2020). How do sportswomen perceive the way they are treated in the media? Apunts Educación Física y Deportes, (139), 73-82. https://doi.org/10.5672/apunts.2014-0983.es.(2020/1).139.10

Mauro, M. (2020). Media discourse, sport and the nation: Narratives and counter-narratives in the digital age. Media, Culture & Society, 42(6), 932-951. https://doi.org/10.1177/0163443720902910

Organista, N., & Mazur, Z. (2017). Sports press coverage of Polish female athletes during the Olympic Games in Rio de Janeiro. Studies in Sport Humanities, 22, 39-48. https://doi.org/10.5604/01.3001.0012.6522

Salido-Fernández, J., & Muñoz-Muñoz, A. M. (2021). Representación mediática de las deportistas en los Juegos Olímpicos: Una revision sistemática. Apunts Educación Física y Deportes, (146), 32-41. https://doi.org/10.5672/apunts.2014-0983.es.(2021/4).146.04

West, S. M. (2022). Social media as social infrastructures. The Social Media Debate. Routledge, 5-19. https://doi.org/10.4324/9781003171270-2

Yan, W. (2020). Olympic Games as a digital media product. Marketing and Management of Innovations, (3), 306-318. https://doi.org/10.21272/mmi.2020.3-22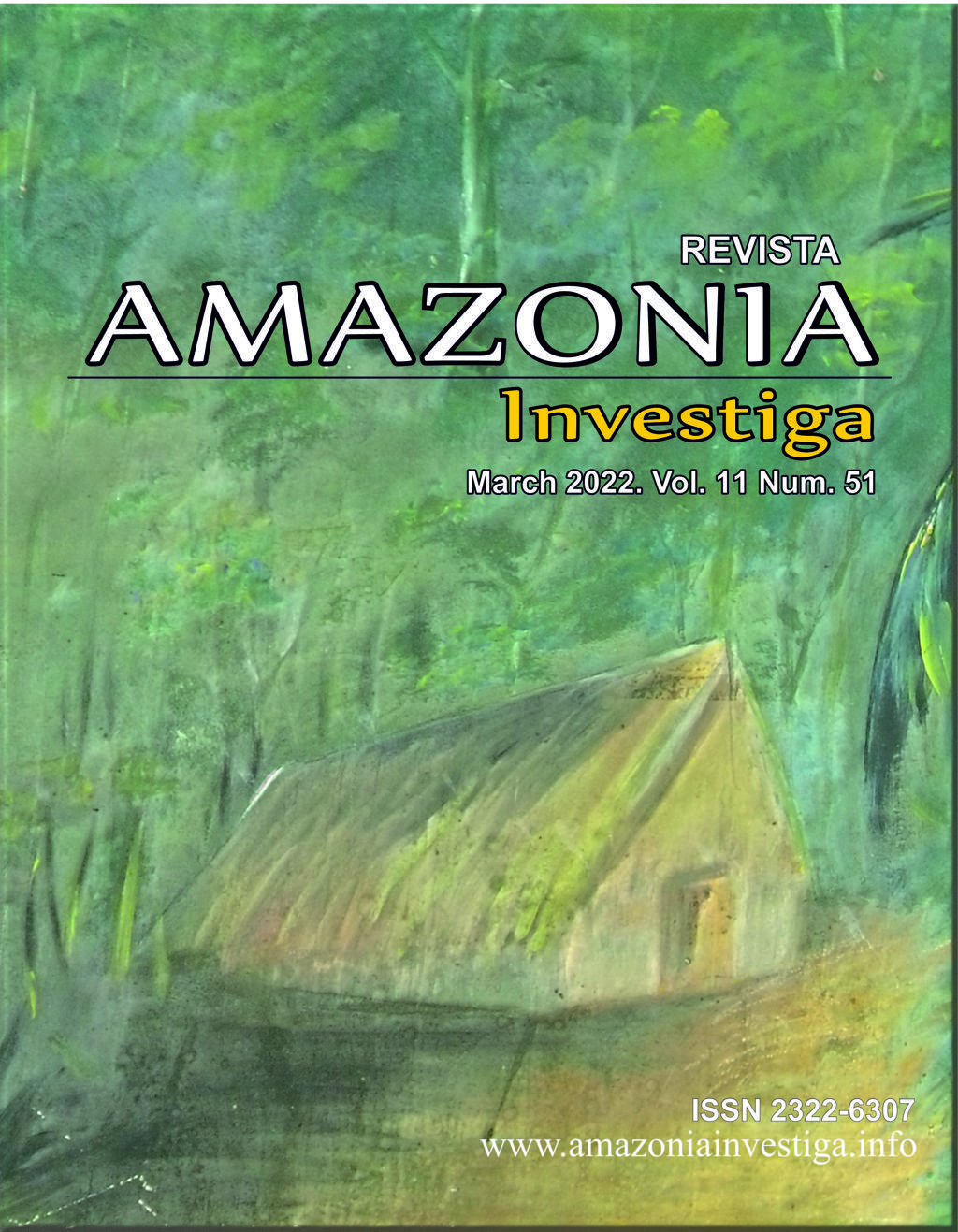 How to Cite
Sydorenko, N., & Volobuieva, A. (2022). Media coverage of the Olympic Games. Amazonia Investiga, 11(51), 61-70. https://doi.org/10.34069/AI/2022.51.03.6